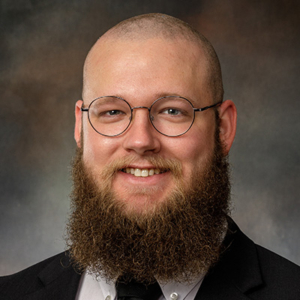 Class:

Discipleship III
Diocese:

Victoria in Texas
Hometown:

Houston, TX
Home Parish:

St. Mary's, Victoria
ALEXANDER MICHAEL WOODS
I always wanted to be a priest and this call was strengthened by daily recitation of the Holy Rosary and frequent Holy Hours. My parents encouraged me to respond to this call and have supported me throughout my discernment. I have been blessed to discern with 2 religious orders but feel called to diocesan life.
Favorite Quote or Bible Verse
"Let us not be ashamed to appear to be followers of Jesus Christ, unless we wish Jesus Christ to be ashamed to bring us with him into Paradise." – St. Alphonsus Liguori
Fun Fact
I broke 3 bones playing basketball. One bone in first grade and two bones in high school.