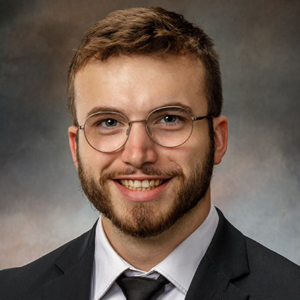 Class:

Discipleship III
Diocese:

Austin
Hometown:

Round Rock, TX
Home Parish:

St. Mary Cathedral, Austin
JACK RYAN GRAVES
In college my friend group decided to start a Bible study to find truth and fight sin. Eventually we decided to try to disprove Catholicism. All four of us converted to the Catholic faith eight months later, in February 2020, and were received into the Church that following May. The following September I began discerning the priesthood after meditating on the crucifixion, specifically the nails and experiencing conviction over never truly discerning. Three months later I applied to seminary.
Favorite Quote or Bible Verse
"The more our life is permeated by God, the simpler it becomes. This simplicity is defined by the inward unity which our life assumes because we no longer seek for any but one end: God." – Dietrich von Hildebrand, Transformation In Christ: On the Christian Attitude
Fun Fact
I am directly related to Johnny Appleseed.