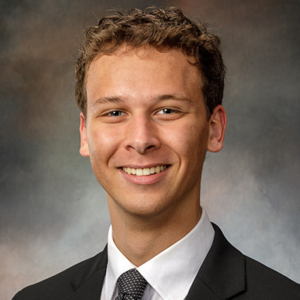 Class:

Discipleship III
Archdiocese:

Galveston-Houston
Hometown:

Katy, TX
Home Parish:

St. Bartholomew, Katy
LUKE BARTHOLOMEW PARMENTER
My call to priesthood began in my family; my parents instilled an abiding love of service in the hearts of all their children. My junior year of high school, I was praying before the Blessed Sacrament, offering my life to God, asking Him who He wanted me to be, when I heard His voice calling me to the seminary. Thanks to the support of my family, friends, and the prayers of numberless supporters, my journey led me to Holy Trinity Seminary where I have grown closer to Christ the past two years.
Favorite Quote or Bible Verse
"The only thing necessary for evil to triumph in the world is that good men do nothing." – Edmond Burke
Fun Fact
I lived in Malaysia for 3 years.