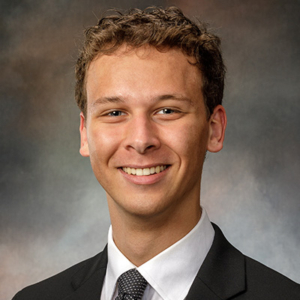 Class:

Sophomore
Archdiocese:

Galveston-Houston
Hometown:

Katy, TX
Home Parish:

St. Bartholomew, Katy
LUKE BARTHOLOMEW PARMENTER
I grew up in a large Catholic family with 8 siblings and was homeschooled all the way through high school. This foundation really paved the way for me to hear and respond to God's call.  After making a consecration of myself to the Blessed Mother and through consistent daily prayer, study, and frequent reception of the sacraments, I grew more and more in the conviction that God was calling me to enter seminary, until he led me here!  He has sustained me in every way through the start of this journey and continues to lead me into new adventures where he invites me to rest in his never-failing love for me.
Favorite Quote or Bible Verse
"Saruman believes it is only great power that can hold evil in check, but that is not what I have found. I found it is the small everyday deeds of ordinary folk that keep the darkness at bay.  Small acts of kindness and love." – Gandalf in The Hobbit
Fun Fact
I lived in Malaysia for 3 years.