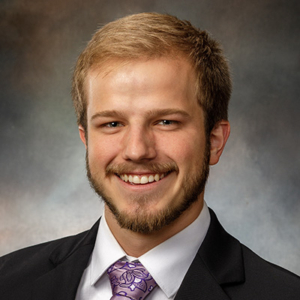 Class:

Discipleship III
Diocese:

Austin
Hometown:

Austin, TX
Home Parish:

St. William, Round Rock
MICHAEL ANDREW SNYDER
I don't remember the first time I thought about being a priest because I grew up thinking that I might be a priest. I was simply enamored with the idea of giving my entire life to God. Middle and high school I pushed the idea away, but God kept working on my heart, revealing the beauty of what the priest was able to do and how he could love those around him. After a year at Texas A&M University, I discerned that God was finally calling me into seminary.
Favorite Quote or Bible Verse
"The world promises you comfort, but you were not made for comfort. You were made for greatness." – Pope Emeritus Benedict XVI
Fun Fact
I did stage acting for six years.