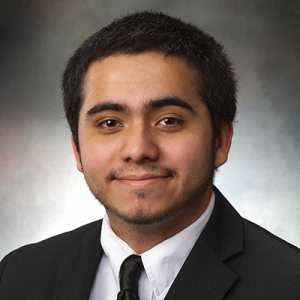 Hometown:

 Ciudad Juarez, Chihuahua, Mexico
Home Parish:

 San Judas Tadeo (Ciudad Juarez, Chihuahua)
Rafael Garcia
My vocation started in my last year of high school when I got more interested in Church topics.  In my curiosity I decided to pursue the priesthood in the Diocese of Juarez, but due to their high number of vocations, I ended up in the Diocese of El Paso.  It is now my third year as a seminarian, since I did an introductory phase in El Paso, and I'm looking forward to what the future brings.
Favorite Quote or Bible Verse
"And the Word became flesh and made his dwelling among us." – John 1:14
Fun Fact
I know how to animate on the computer, but it takes me a while.