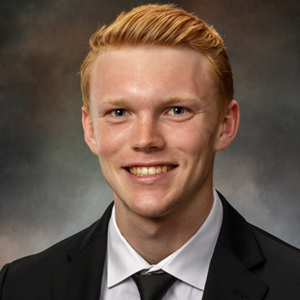 Class:

Discipleship III
Archdiocese:

Galveston-Houston
Hometown:

Houston, TX
Home Parish:

St. Maximilian Kolbe, Houston
TIMOTHY MICHAEL SPJUT
I grew up as a cradle Catholic in a family of one brother and five sisters. There were plenty of things that I prioritized over my faith, such as sports and school, so I was never happy or at peace. This changed, though, after high school when I began to question my purpose in life. Ultimately my purpose was found in God, and diving deeper into my faith I felt the call to serve the Church as a priest. The saints have been and continue to be a huge influence in my journey.
Favorite Quote or Bible Verse
"For what shall it profit a man, if he gain the whole world and suffer the loss of his soul?" – Mark 8:36
Fun Fact
I have never been to Ouagadougou, the capital of Burkina Faso.