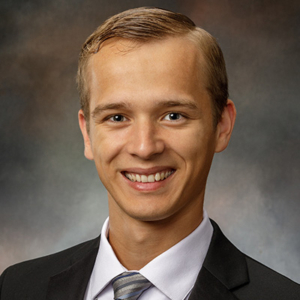 Class:

Junior
Archdiocese:

Galveston-Houston
Hometown:

Richmond, TX
Home Parish:

Sacred Heart, Richmond
ETHAN IGNATIUS SICKING
I grew up in a large Catholic family with 8 siblings and was homeschooled all the way through high school. This foundation really paved the way for me to hear and respond to God's call.  After making a consecration of myself to the Blessed Mother and through consistent daily prayer, study, and frequent reception of the sacraments, I grew more and more in the conviction that God was calling me to enter seminary, until he led me here!  He has sustained me in every way through the start of this journey and continues to lead me into new adventures where he invites me to rest in his never-failing love for me.
Favorite Quote or Bible Verse
"How can a young man keep his way pure? By guarding it according to your word." – Psalm 119:19
Fun Fact
I love any type of climbing, whether indoor/outdoor rock climbing or just climbing trees!