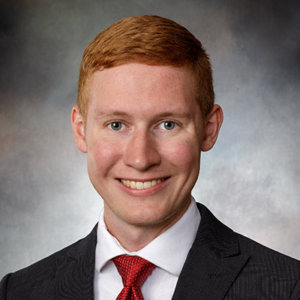 Class:

Discipleship IV
Diocese:

Jefferson City
Hometown:

Lewistown, MO
Home Parish:

Queen of Peace, Ewing
GAGE PHILIP NEISEN
I grew up on a farm in a small town of about 500 people. I have four siblings and two great parents. I started discerning seminary in my junior year of high school. I fell in love with defending the Church, and I wanted to know more about my Catholic faith. I went to a public university for one year and decided then that the Lord was calling me to discern priesthood more seriously. Since then, I have been following wherever God calls and cannot wait to see what he has planned for me next.
Favorite Quote or Bible Verse
The poem, Love – George Herbert
Fun Fact
This past summer in Florence I saw a reliquary housing a finger of Thomas Aquinas and another reliquary housing the head of Catherine of Siena.