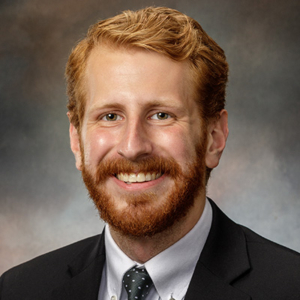 Class:

Pre-Theology I
Diocese:

Austin
Hometown:

Waco, TX
Home Parish:

St. Peter Catholic Student Center, Waco
RYAN PEARCE BOTH
I was born in Seattle, WA, where I was raised a Baptist. Near the end of my time in high school I felt a stirring in my heart to pursue ministry, but I ignored it, focusing on my political aspirations instead. These aspirations took me to Baylor University. There, I began to read the works of Sts. Augustine and Chrysostom, fell in love with Christ and His Church, and converted to Catholicism. I began to discern a priestly vocation after a powerful encounter with Christ during Mass, and I am trusting in His providence to direct my steps as I begin formation and discern further.
Favorite Quote or Bible Verse
"For a day in Thy courts is better than a thousand elsewhere." – Psalm 84:10
Fun Fact
I enjoy writing Byzantine icons.